Rob Gonda - Global Technology Visionary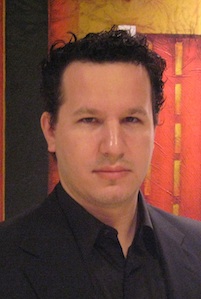 Rob Gonda is an industry visionary and thought leader, speaks on emerging technologies conferences nationwide, and combines unique approaches to technology and marketing strategies. He is the former Editor-in-Chief of the AJAX Developer's Journal, an Advanced Certified Coldfusion Developer, member of the Adobe Community Experts, frequent contributor to the CFDJ and ADJ, co-author of Real-World AJAX: Secrets of the Masters, author of AjaxCFC, holds a BS in computer science and engineering and an MBA with a specialization in entrepreneurship.

Rob recently joined Sapient from ichameleon/group/ where he was a founding partner and chief technical officer. He is part of the global technology leadership team, and brings with him over ten years of experience in web development and 360 marketing campaigns for clients such as Adobe, Coca-Cola, Guinness, Toyota, Taco Bell, NBC, just to name a few.

He specializes in emerging technologies, marketing strategy, social media, and he is currently fascinated with rich internet applications, service oriented architecture, mobile, agile methodology, automation, behavioral targeting, multi-channel synergy, and identifying new trends.

Rob's mission is to develop forward-thinking expertise that will ensure clients are always on par with rapidly changing technologies and maintain its ethos of evolving.